Our Services
The Right Placement
TransForma satisfies the objectives of clients and professionals alike. Clients are provided on-demand access to our extensive, first-name basis network of top international talent. Our candidates are afforded meaningful opportunities, helping them achieve their professional goals.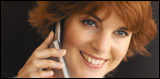 Industry focused
Qualified candidates are identified, based on specific industry experience and workplace environment preferences. This often overlooked component, ensures the most successful transitions. Resources looking to advance or modify their career path, are expertly counseled as to the most advantageous venues.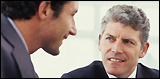 Business oriented
We function as strategic partners, not vendors. This distinction means everything to your success.
As partners, we provide counsel in the accurate identification of which resources will produce the greatest achievements relative to your objectives.

Resume Optimization
Many qualified candidates believe that the interview process begins with the first face-to-face meeting. In truth, it starts much sooner. With the very first receipt of your CV or resume, critical decisions are made about your candidacy. We offer full translation, as well as CV & resume optimization services. You may forward your document here: resume@transforma.us to schedule a free consultation.